Tag Archives:
Call Girls Goa
Your girlfriend or wife just asked you to hit the mall with her for the afternoon. Maybe panic strikes (or should we Call Girls Goa that feeling dread?).
Maybe your instinct is to tell her to forget it. Maybe you feel tempted to get on her case about spending money so she won't want you with her all day. But hold on. It doesn't have to be all bad.
Sure, men and women often shop differently. You guys might know what you want, go into a store, and pick up the first one you see – wham, bam, in, out, done!
Your gal, on the other hand, might like to meander around the store (or a whole lot of stores), looking for great deals or that perfect pair of jeans that fits just right (which you probably appreciate, so cut her some slack). Shopping differently doesn't mean you can't enjoy shopping together.
The next time your significant other asks you to go shopping with her, don't let images of being saddled with her bags get you down. It's really all in how you look at it.
Here's why you should give it another thought, how you can get something out of it, and some tips on handling the sometimes-terrifying issue of what she really means when she asks "does this make me look fat?"
What's in it For You? – Strike a Deal
I honestly can't blame men for not wanting to shop with a woman sometimes.
After all, there's probably not much in it for them (and let's face it, when you have time off you'd like to enjoy it). Here are few things you could ask your gal the next time she asks you to go shopping, to make it more palatable:
strike a deal
1.
Can we stop at [insert your favorite store here]? Think about things that you might want or need, and let her know you'd like the trip to be about both of you and not just her. It's only fair. Even better, if you need to make some kind of purchase as a couple (like furniture), bring that up.
She'll get her shopping fix, and you can feel like you're accomplishing something that you had to do anyway (even if you only look around). Either she'll agree or she'll opt to go alone.
2. Okay. But how about we stop for lunch at [insert a restaurant here] after?
Make sure it's your choice.
If she's choosing how you'll both spend your time shopping, then she should be willing to stop for lunch (or dinner) at one of your favorite restaurants, even if it's not one she particularly likes. Here's the deal: you'll shop with her (without complaining about it), and then she'll go to lunch with you (without complaining about that either).
Everyone gets something they want, and you agree to keep the tension to a minimum.
3. If I go shopping with you, will you do [insert activity here] with me?
Let's be clear here. When I say "activity," that isn't without limits. Keep it fair and relevant, and don't get into the "you owe me" mentality.
For example, maybe you want to go out and see a horror flick. Or perhaps you want to catch a ballgame next weekend, and you'd like her to go and do something you enjoy. Make it a trade. Then, even if you don't love shopping with her, you'll get something out of the effort – the next day out together doing what you want.
And if she says "no," then you're perfectly justified in doing the same.
Surviving Woman-Speak: What She Really Means When She Says…
It's easy enough to find ways to make shopping with your partner work for you with a bit of bartering. But how do you survive the shopping trip itself?
Women aren't always easy to put up with – I'll be the first to admit that. We don't always say exactly what we mean, because we assume you'll understand us (or it matters to us that you understand us so we just expect it – hey, men have their quirks too). To help you safely navigate the conversational front, here's what your gal might really mean (and want to hear) when she says:
Does this make me look fat?
1.
Does this make me look fat? Uh oh. She dragged you to the fitting rooms. You've been sitting patiently in the "man chair." She comes out in an outfit she tried on, and asks the dreaded question. It comes in various incarnations, from "Does this make me look fat?" to "Do you like it?" How should you respond?
First, understand what she's really saying.This question could mean a couple of things. For example, she might just be fishing for a compliment. Should you give it to her? Maybe. It might be her way of saying you really don't compliment her enough. Do it from time to time.
It makes her feel good (and if you keep her happy, she'll keep you happy). On the other hand, you also shouldn't feel like you have to throw compliments her way constantly, especially if you don't really mean them. In that case, don't.
That question could mean something else entirely though.
It could simply mean she liked the outfit, but maybe didn't like it as much on her. She really just wants another opinion.
Answering this question is easy. If you love the outfit on her, tell her so. Better yet, tell her why you think she looks great in it.
If she's fishing for a compliment, she'll get it. If she just wants your opinion, she'll get that too. Even if you don't like the outfit on her, it doesn't have to turn into an issue. Just put it in perspective. Put a positive spin on things. For example, if she showed you other options first, say something like "I really liked that cute black number better." Again, she'll get a compliment (you liked her in the other outfit), or she'll have the opinion she wants.
If it's the first outfit she's showing you, it gets a bit trickier. But even then you have an easy way out. Just tell her that you'd like to see a few of the others so you have something to compare it to. That's fair, and she knows you're not just ignoring her.
2.
Honey, can you carry my bags for me? While I understand that men might sometimes feel like pack mules when shopping with a woman, you shouldn't. If anything, you should feel flattered! When your girlfriend or wife asks you to carry things for her, what she's really saying is that she's grateful to have a "big, strong man" by her side.Look.
We rarely need you to carry our bags for us. We'd be getting along just fine and dandy carrying them ourselves if we were out on a shopping trip with the girls. (Don't say that unless you're looking for a fight though!).
Also look at it this way. Women can be stubborn. You might only have two (non argument-inducing) options: 1.
Help her carry her bags, or 2. Make constant trips back to the car to drop things off (meaning a longer trip overall). So take the compliment and make her happy. Is it really so difficult to do? In most cases, probably not. Yet those little things will go a long way towards keeping her happy.
It will make her appreciate having you around, and that's a good thing. Consider this a "Yes dear," moment.
3. I'll be quick. I only need one thing.
Okay. This is a lie. A flat out dirty little lie. But we don't mean it. Honest! The truth is that we're lying to ourselves when we say things like this as much as fibbing to anyone else.
We really do only want one thing. But then we see other things. And other things. And more!
Women are natural hunters when it comes to shopping. We like to compare things. We like to find deals. And sometimes we really don't know we want or need something until we see it (with an attractive price tag attached).
Don't like it? Well, then remember that when your birthday comes and she's spent hours picking out the perfect gift or finding a good deal so she could get you exactly what you wanted.
When you hear this line, just
quietly nod
your head and smile. Then brace yourself.
If you know going into the store that you won't be out in a minute or two, you'll get less agitated (and when you get agitated, it's going to upset her, which is going to upset you more, and then you risk a screaming match followed by the silent treatment on the way home).
Know that one thing doesn't mean "see it, grab it, go," like it might mean for you. "One thing" means she'll see a few options, compare them, and browse along the way. And don't blame your woman. At one point I worked in retail marketing, and let me tell you something.
Stores are designed to make her do that. Retailers (from malls to grocery stores) are setup in a way to make her pass infinite other items to get to what she probably wants most (it's why the staples like milk and bread are often towards the back of grocery stores – to make you walk through aisles of other "unnecessary" things in order to tempt you).
If she really only wants one thing, and if it's not something she'd need to try on or absolutely pick herself, be a gentleman (and save your sanity).
Offer to run in and get it for her while she sits outside and takes a load off. Who knows? It might work.
The next time your gal asks you to go shopping with her, don't be too quick to brush her off. She wants to spend time with you. You can get something out of it by going (getting her to do something you want to do next time or getting her to leave you alone while you watch the game later).
You can take care of your own errands while you're out (kill two birds with one stone so you don't have to go back out another time). And you'll keep her happy (without having to worry about being romantic or coming up with some great idea of your own). In the end, it doesn't have to be that bad.
You may even make it out alive.
id="article-body" class="row" section="article-body">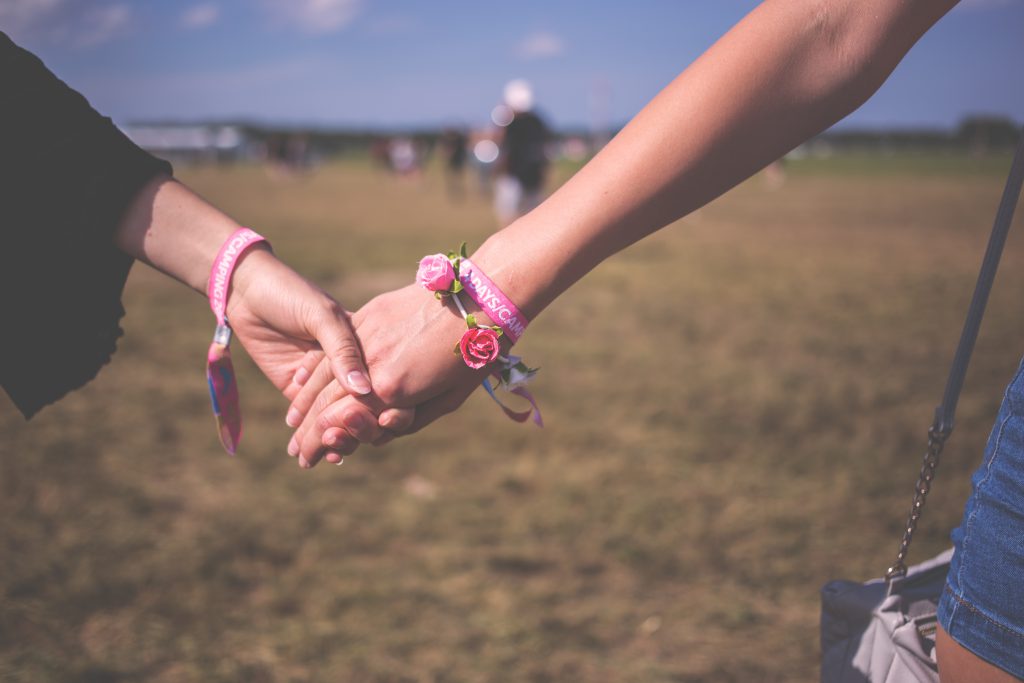 Dava Newman, a longtime Massachusetts Institute of Technology professor, has been named the next director of the MIT Media Lab.
Dominick Reuter
The <a website Media Lab has always been about rethinking society's paths to the future, about melding technological systems and human behavior. Lately, it's been thinking a lot about its own future, following a disastrous blow to its reputation in a 2019 scandal tied to taking funds from convicted sex offender Jeffrey Epstein.
A key step in that process came Tuesday when the Media Lab named its next director: the aerospace researcher, <a website designer and longtime MIT professor Dava Newman, who also served a two-year stint as deputy administrator of NASA in the latter part of the Obama administration. Among the many traits and talents the university administration noted about Newman — designer, engineer, thinker and more — it pointed out that she is "importantly, an optimist."
The positive vibes will no doubt be welcome in settling the question of who will lead the Media Lab into the 2020s. Newman's appointment comes after a great deal of soul-searching by the institution, whose previous director, <a website Ito, resigned amid the Epstein scandal. A blockbuster expose in The New Yorker detailed the entanglements of Ito and others, and the revelations led Wired to question whether the Media Lab had "lost its moral bearings."
Since Ito's departure in September 2019, the Cambridge, Massachusetts-based Media Lab has been run by a five-member executive committee. That group will be supporting Newman, whose appointment takes effect July 1, as she works with faculty members to define the lab's research direction. Among the expected changes: how the institution vets the people who support the lab and how donations are solicited.
"The Media Lab's been really, really busy assessing culture and climate," Newman said in an interview Wednesday. Her top priority as the new director: "I'll be doing a lot of listening."
Founded in 1985, the MIT Media Lab is renowned for its free-wheeling, interdisciplinary approach to research. It has a diverse, even dizzying, array of programs, ranging from personal robots, poetic justice and human dynamics to affective computing, biomechatronics and "nano-cybernetic biotrek."
Below is my conversation with Newman, edited for length and clarity.
Tell me about your vision for the Media Lab. What do you see going forward?
Newman: Really, fundamentally, I Call Girls Goa the Media Lab the magical place that really first and foremost strives to benefit society. How we do that is by inventing technologies and experiences, [and] immerse people in that, so can we transform [and] improve lives and communities. It's multidisciplinary. [Among] emerging technologies, we're pretty focused on digital, materials and biological.
It's a very broad portfolio of things the Media Lab does.
It's humans and machines [and] information. Now, given the pandemic, given the nature of all this interacting virtually, we really have a great opportunity to look at open learning, collaborative education. Some of it's going to be virtual — what I call the hybrid model, because some of it's going to be in person, some of it's going to be virtual and digital. Also, thinking about the environment, climate, sustainability, because whatever we do, we have to be focused on the benefit for society and, of course, we have to be looking at humanity's biggest challenges.
What's your first priority, what's the first thing you're going to do?
The first part is I'm going to listen. There's been incredible work going on the last 15 months by the faculty leadership, by the executive committee, the working groups. The Media Lab's been really, really busy assessing culture and climate.
So first I'll get up to speed. I'll be doing a lot of listening, then working together. Really excited about: OK, what's the shared mission, do we have shared values, how are we going to work together to do this?
Your predecessor, Joi Ito, stepped down under a cloud, a scandal. How do you go about reestablishing trust and confidence?
The best way I know how to do that as a leader is to be inclusive, to invite everyone to the table. Everyone comes at it from a different perspective, so that's why I say listening, really making sure that the staff, the students, if they feel like they haven't been heard — I know they do feel like they've been heard over the last year, but we'll just keep that dialogue going. It has to be very open, very transparent. That's how we can get to shared values and shared dreams. We also want to focus on critical mass, critical contributions.
Are there specific aspects of your work in the aeronautics and astronautics department that you'll bring over to the Media Lab?
Absolutely. It's my aerospace work, but also my career is dedicated to STEM, education and teaching. And I always talk about it as STEAM, so I bring in the arts, I bring in design. It's to have a conversation, especially with young girls and boys, and I get to teach these lucky college students, but lots of my speaking is for outreach — and I always say: Don't I look like a rocket scientist? Because you have to open up people's minds because we know that people are going to draw a fellow with glasses and a white lab coat, that's a scientist. 
Design is also the making and the doing, and that's what the Media Lab does, prototyping and failing, getting it right — we never get it right the first time, so we have to iterate, we have to design and design and make and make, and we're always trying to improve, but we have to kind of put ourselves out there as well. You're never going to design something perfectly the first time.
You spent two years at NASA. What kind of lessons can you bring from that to your work at the Media Lab?
That was a huge portfolio. I focused at NASA on innovation and technology, [and] approached it as an educator and a teacher. 
There's a lot about people, as well, and diversity and inclusion, at NASA. It's pretty pervasive, I find — [with] both industry and government — I go in and you hear the data and the numbers, and they're always pretty darn disappointing. At NASA, it's 13% women engineers. I was aghast. At MIT, we have parity, we have 50% women undergraduates. We're working on our graduate students, we're working on faculty representation, things like this. But going from academia, and especially MIT, we've been working on this hard over the decades. That's an interesting discussion to have with industry and government as well.
The Media Lab works closely with private industry. Can you speak specifically about work between the Media Lab and Silicon Valley in particular?
You asked me about NASA too, so I'll actually start there. At NASA I was in charge of partnerships. Public-private partnerships were really important, and we really did try to innovate. Going from the government way to do business, we really did business a different way. And so the public-private partnerships at NASA that resulted in Commercial Crew and Commercial Cargo — that was over a decade to get that right. Now the wonderful thing is we're seeing the payback. 
I kind of take those learnings to academia, and the portfolio at the Media Lab is definitely some traditional funding, absolutely government funding for research and also industry funding, and we're really excited to work with industry. We're after the same thing: transformative technology. Inventing the future — that's like the best job in the world.
Tell me about the status of the BioSuit [Newman's spacesuit design project]. How are things going with that?
It's still research, there's definitely students working on it. We have probably two or three new versions of both mockups and prototypes. The technology part of it really moved into advanced materials, actually thinking about — they're fantastic — hydrogenated boron nitride nanotubes. Now [we're thinking about] the coat, the overgarment, because we really are going back to the moon, so now we have to think about the thermal condition and radiation. Now we're starting to think a lot more about materials and the life support systems, things like keeping people very mobile and also healthy and well.
Notification on
Notification off
Sci-Tech
<div class="videoPlayer " data-component="videoPlayer" website